We are here to help you correspondence with your customers, let them see your logo at a glance by using custom business envelopes. Choose a size or multiple sizes, send us your logo and let us do the rest!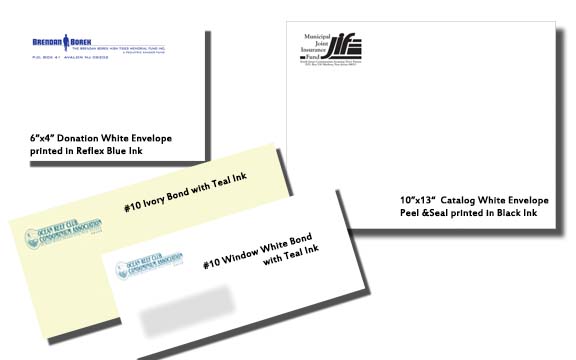 Envelopes sizes used for greeting cards or note cards: 5"x7" - 4.75"x5.75"
#10 standard (9.5" x 4.13")
#9 return envelope (8"x4")
catalog size: 6"x9"  - 9"x12" - 10"x13"